Maintenance
New, Re-Built and Used Engine Sales and Installation
Modern marine diesel engines have a higher power-to-weight ratio and provide more performance and fuel economy with lower emissions than ever before. With maintenance schedules optimized by trending analysis, these engines can also deliver the lowest life-cycle costs, greater uptime and exceptional reliability.
Here are some of the essential factors to include in any marine diesel maintenance program.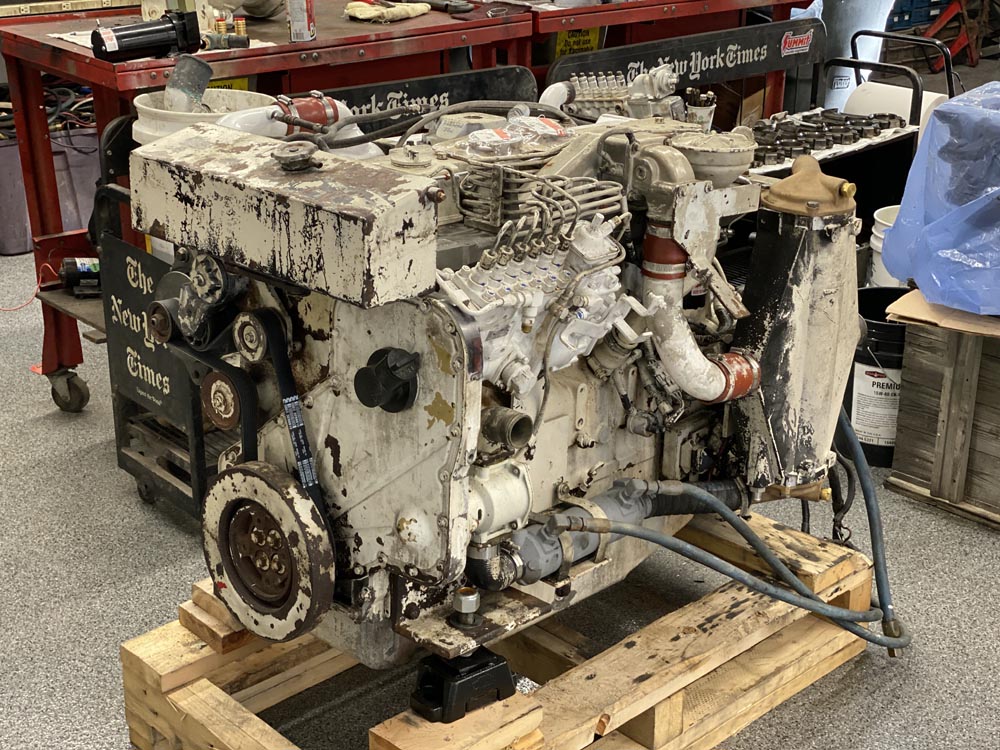 Marine diesel maintenance procedures can be grouped into nine broad categories:
Lubrication – checking levels; changing oil, oil filters; performing oil sampling for trending analysis to optimize oil change intervals and to detect engine wear.
Fuel system – changing fuel filters, fuel injectors; checking water separators; and doing fuel quality analysis to make sure fuel contains proper lubricants and additives.
Cooling system – fluid level checks; coolant sampling for trending analysis; draining, flushing and refilling the system when required.
Air intake system – inspecting and changing air filters; inspecting the turbocharger to make sure there is no fouling of the compressor blades from crankcase gases.
Exhaust system – inspecting for leaks, corrosion, wet stacking.
Valves and heads – inspecting, adjusting and recording of valve train wear for trending analysis; inspecting and recording of cylinder head wear for trending analysis.
Emissions systems – inspecting crankcase ventilation systems, selective catalytic reduction (SCR) systems and diesel particulate filters (if so equipped).
Mechanical systems – inspecting resilient engine mounts and torsional couplings; general inspecting for leaks, wear or deterioration.
Operating systems – downloading data from digital engine management system (EMS) to note and review alarm conditions.
[gs_logo theme="slider1"]
Let's Discuss Your Marine Diesel Needs
At Forked River Diesel & Generator we are prepared to assist you, from routine maintenance, on-site repairs to modern engine installion.
(609) 242-8448